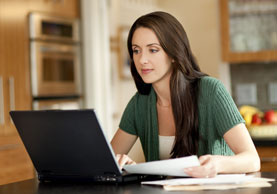 Welcome to Wells Fargo
Manage your accounts online and stay on
top of your finances.
New online banking experience coming
Later this summer, Wells Fargo Financial online banking, where you currently log in to access your account and pay bills, will be changing to Wells Fargo Online®. To make the transition to Wells Fargo Online banking as seamless as possible and to assist in your initial login, please take a moment to ensure your phone number and email address on file are up to date by calling us at 1-800-247-9215.