Enjoy Online Access
for your Visa® or Cash on Demand® account.
If you have a Visa or Cash on Demand account you can access your account online anytime to get balance and payment details, available credit and credit limit information, transaction history and more.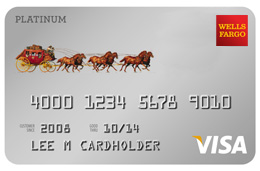 Only Wells Fargo Financial-issued Visa and Cash on Demand accounts are eligible for online access.
If you're not sure whether your account is eligible for this service, please call
Customer Service: 1-800-247-9215