Paying Your Overdue Amount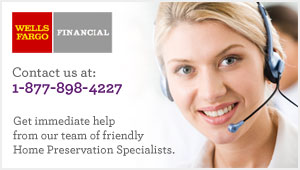 If you've fallen behind on your mortgage payments, you might feel like your situation is hopeless. But you probably have more control over your homeownership future than you think.
How to find the money you need
Even if you don't have enough cash on hand to make your account current, you may be able to find the money somewhere other than your checking account. Here are some sources you may not have considered:
401k plan – Look into making a hardship withdrawal from your retirement account or converting some of it to cash. Be sure to review with your tax advisor for any penalties that may be incurred since there may be tax implications with using this as an option.
Stocks and bonds – Much like savings accounts, stocks and bonds are very liquid, meaning you can convert them to cash easily. Doing so can be a smart way of obtaining the money to repay your mortgage.
Before tapping into any of these, make sure you understand any penalties or tax implications. If you don't have investments or insurance policies, there are still some simple ways to get the money you need to repay your mortgage.
How to pay right away
Once you have the money to pay your overdue amount, it's important that you have it applied to your account as quickly as possible. Any delay could lead to additional late fees and continued default. We accept a variety of payment methods – here are some of the fastest, each of which may require a fee.
Online bill pay – A fast, convenient and free service, our Online Bill Pay service is available anytime, day or night. If your payment is submitted prior to 1:00 pm Pacific Time (3:00 pm Central Time, 4:00 pm Eastern Time) it will be processed and posted to your account the same day. Pay Online Now
Speedpay payment – This convenient option lets you make same day or next day payments right over the phone, posting funds to your account. Just call 1-877-898-4227 to set this up.
Western Union® Quick Collect® – With this service from Western Union, you can use cash or your credit or debit card (Visa® or MasterCard® only) to make your mortgage payment by wiring funds with same-day delivery. Call 1-877-898-4227 to learn more.
To send a payment by overnight mail, use the following address:
Regulus Group Attn: Wells Fargo Financial
1500 Dragon Street Suite A
Dallas, TX 75207

Take charge of your finances
Keep these basic principles in mind to help you regain control of your finances:
Manage your spending – It's easy to get into a cycle of overspending and unnecessary debt. But if you create a budget to help you track and control your monthly spending, you'll have more control of your financial position.
Save for the future – It's a good idea to put some of your income toward emergency savings. If an unexpected financial challenge comes your way, the money will give you the cushion you need to get through it with your mortgage and your credit rating in tact.
Control credit card spending – Keep careful track of how you use your credit cards, so you don't build up more debt than you can manage. Many cards carry high interest rates that can accelerate the growth of your balance, making it more difficult to pay off.
Pay as little as possible for utilities. Make only the minimum required payments to keep essential utility services connected.
Cut spending – Eliminate as many lower priority expenses as possible. You may be surprised at how much of your income goes toward restaurant bills, magazine subscriptions, premium television channels and other entertainment expenses.
Look to contact a consumer credit counselor – If you are overextended on your financial obligations, look to contact a Credit Counselor to discuss options that may help improve your current financial situation. Visit this link to find a Credit Counselor near you or call toll free to obtain a list of approved counseling agencies for your state please call 1-800-569-4287.
Remember, your home is your greatest investment and your most powerful wealth-building tool. If your goal is to be financially secure, protecting your home asset should be your highest priority.
Lender placed insurance
What do I do if I receive notification of lender placed insurance and I already have coverage?
If an insurance policy has been lender placed on your account and you have current coverage, the following steps need to be completed:
Provide proof of your current coverage to Assurant (see contact information below)
Reference your Wells Fargo Financial account number
If there has not been a lapse in coverage, the premium will be refunded to your account. Your payment will go back to what the payment was before the insurance was added.
If there was a gap in coverage you will be responsible for that premium amount during the gap and that amount will remain in the balance.
The rest of the premium will be refunded to you account
Your payment will go back to what the original payment was before the insurance was added
Assurant contact information:

Customer Service: 1-866-310-1502
Fax: 1-937-328-1903
Mailing: Wells Fargo Financial PO Box 8751 Springfield, OH 45501
IMPORTANT: To ensure your proof of coverage is reviewed in a timely manner, DO NOT provide your local Wells Fargo Financial store with the proof of coverage. This needs to be sent directly to Assurant.